So to start you would connect the LCD Multifunction Programmer to the ESC using the three pin cable. Make sure to align the -,+, and signal wires accordingly. (- is black) (+ is red) (signal is white) Once Connected power on the ESC.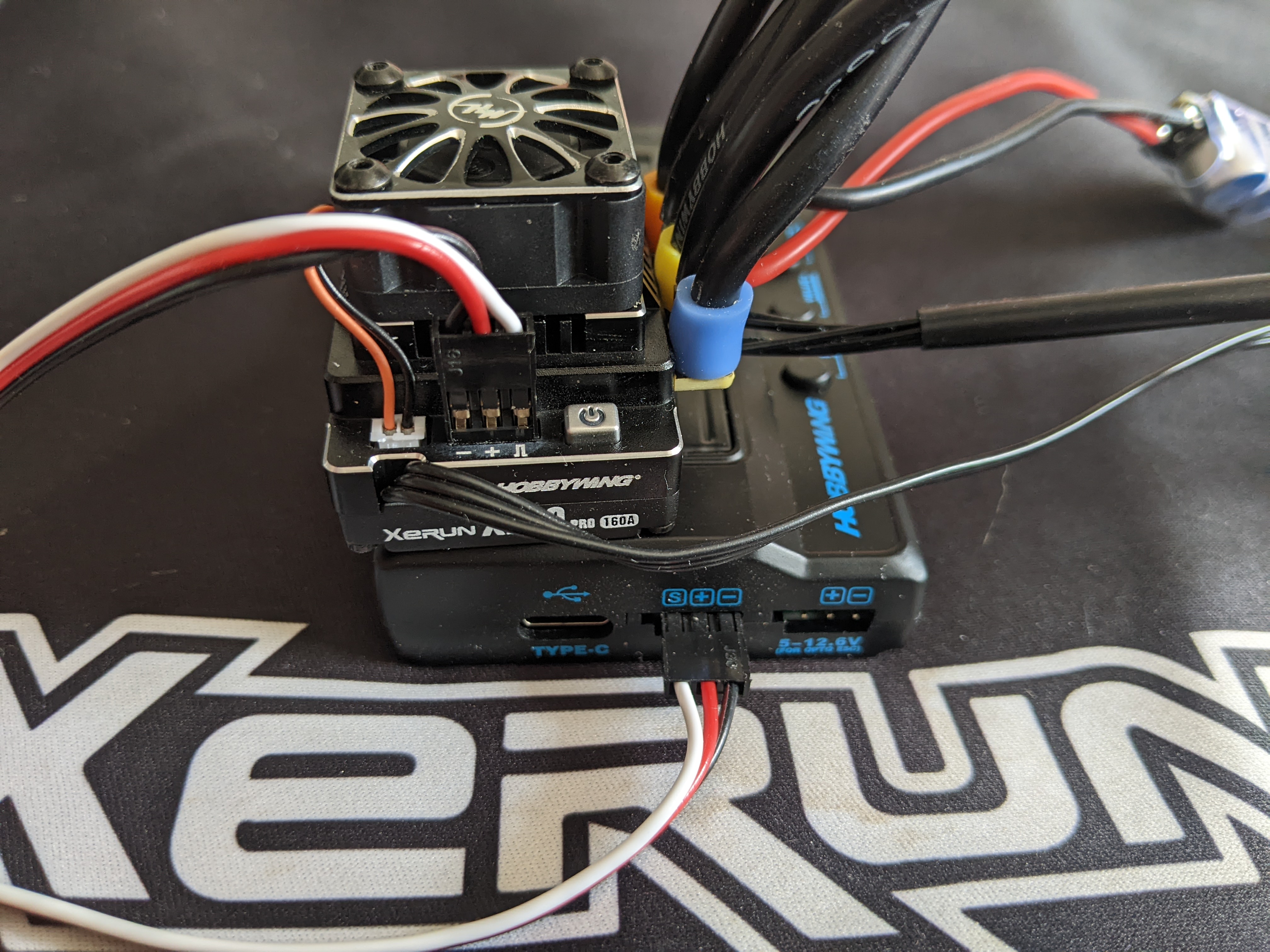 Then press the ITEM button on the Programmer to connect. (this may take a minute)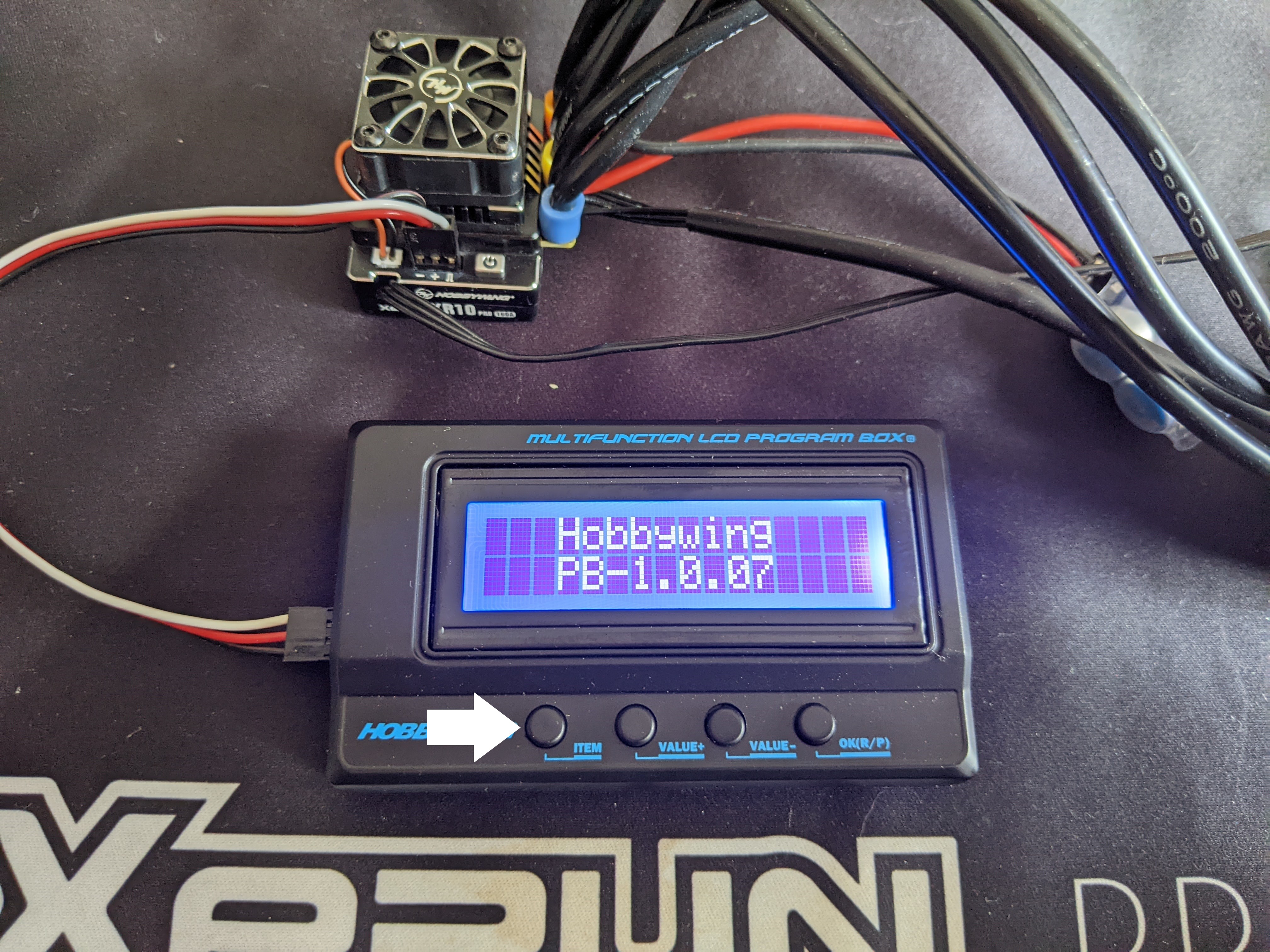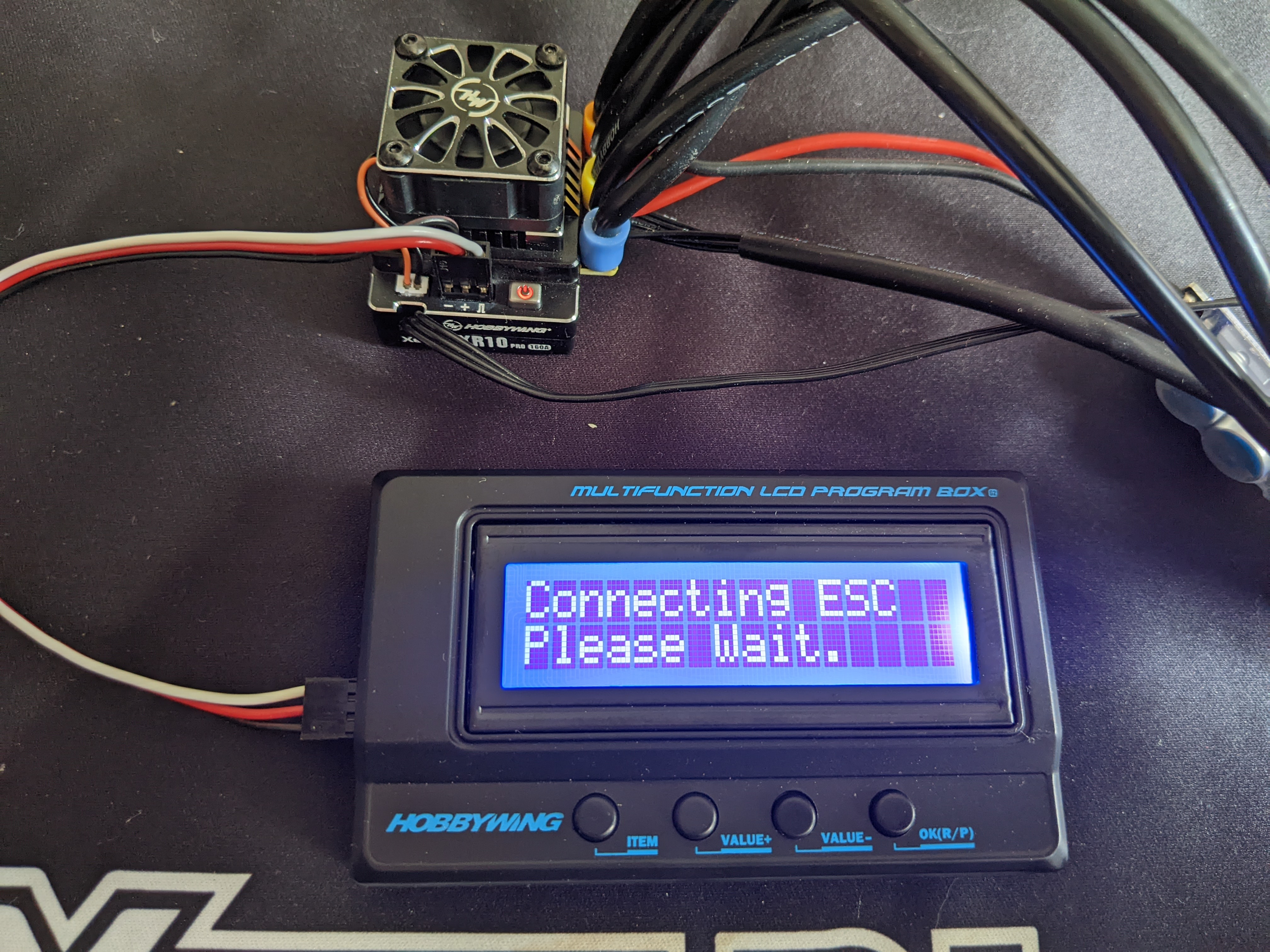 Once connected it should take you to the settings screen.

Use the ITEM most button to change the programming item, and then use the VALUE+ and VALUE- to change the value of the programming item.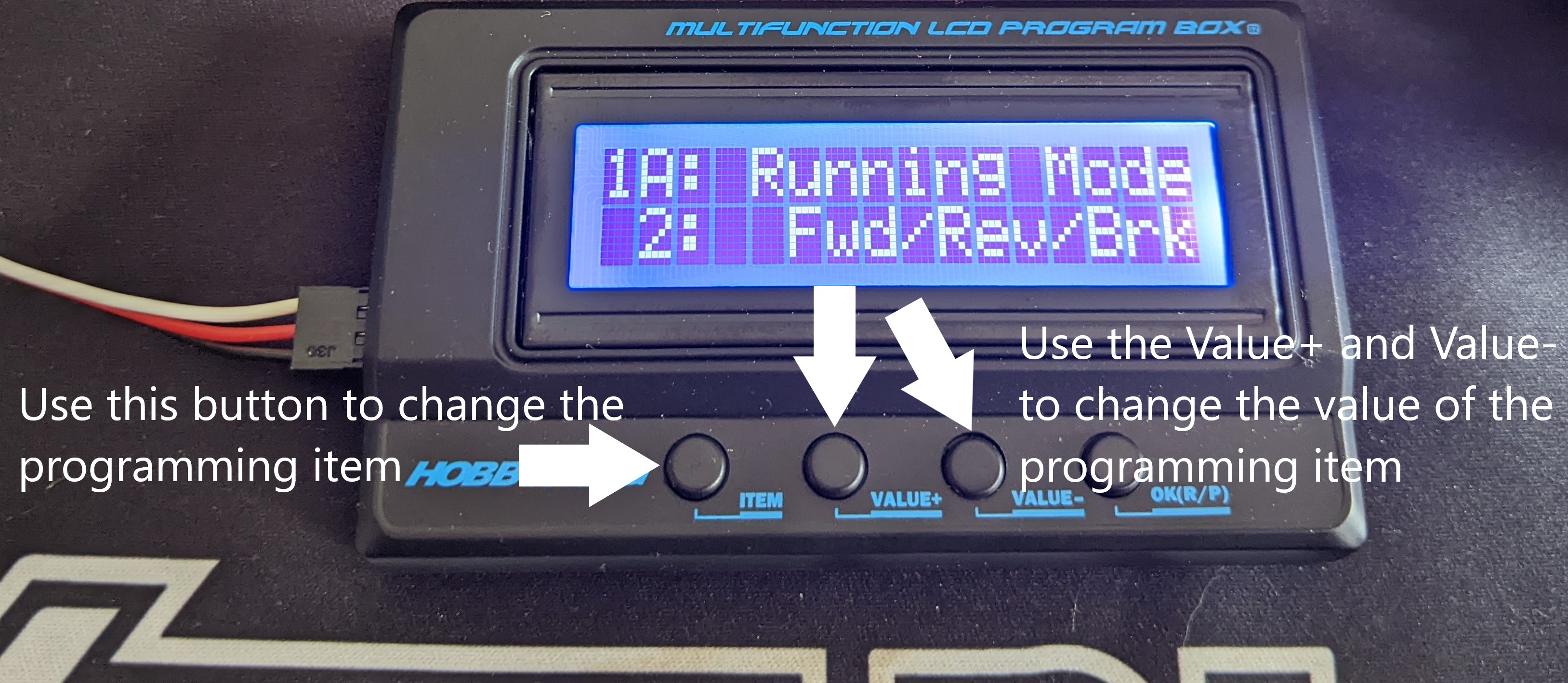 +++IMPORTANT++++
Once your value is set for each programming item be sure to press and hold the right most button to save the settings.
Pay attention you will see Save Data OK flash.
Repeat for each programming item you wish to set.
Once you have set all the desired items, turn off the ESC and unplug the programmer and go have fun!!